City & State New York | April 5, 2021
The 2021 Telecommunications Power 50
The individuals shaping New York's digital future.
For most people, telecommunications used to mean calling someone on the phone. In today's digital era, however, a wave of technological innovations is expanding what telecommunications means – and the industry is seizing new opportunities. Traditional telephone and cellular service providers remain major players, and as they evolve they face competition from cable companies and broadband infrastructure providers in a race to build out next-generation 5G networks. The advent of cloud computing and artificial intelligence offer other new avenues for telecommunications growth. Major television and radio companies are adapting – and encountering new competitors – as they transmit streaming content on new platforms in the internet age.
During the coronavirus pandemic, these innovations have made it easier for many American workers to stay at home and communicate via video calls and meetings. But the public health crisis has also drawn attention to the digital divide, which has left many others lagging behind in both urban and rural areas. While public officials and philanthropists are pursuing remedies, local startups and nonprofits have been developing their own WiFi systems – some launched in response to another crisis, Superstorm Sandy, that exposed the lack of resiliency. 
City & State's first Telecommunications Power 50 – researched and written in partnership with journalist Natasha Ishak – identifies the leading figures in New York's telecommunications industry, including executives, government officials, entrepreneurs and advocates. 
1.  TOM CONGDON & DEBRA LABELLE
Executive Deputy and Deputy Chair; Director, Office of Telecommunications, New York State Public Service Commission
The New York State Public Service Commission is the state oversight body whose mission is to ensure that utilities in New York are operating according to the letter of law and adhere to technical and safety standards. While John Howard serves as the PSC's interim chair, Tom Congdon is responsible for overseeing the state department's broader policy priorities, and Debra LaBelle's Office of Telecommunications directly oversees New York's most powerful telecommunications players.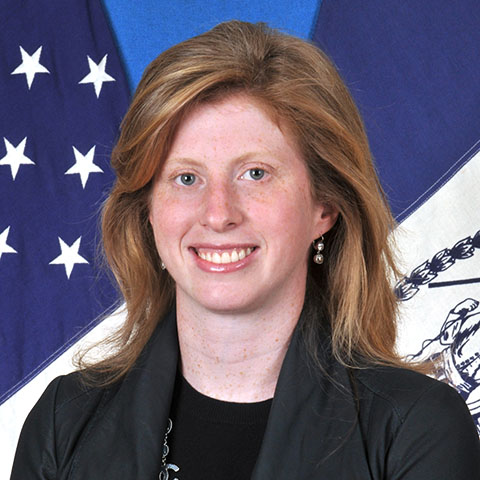 2. JOHN PAUL FARMER & JESSICA TISCH
Chief Technology Officer; Citywide Chief Information Officer, New York City
In early March, the de Blasio administration announced a new initiative to expand broadband infrastructure across New York City, with John Paul Farmer's office issuing a request for proposals for $157 million in capital investment. The effort, which seeks to capitalize on existing city assets, aims to bring broadband internet to 600,000 New Yorkers, including some 200,000 living in public housing. As part of the same initiative, Jessica Tisch's Department of Information Technology and Telecommunications is speeding up its 5G buildout, working with telecommunication partners to install equipment on 7,500 street light and utility poles through the city's "5G Pole-Top Reservation Plan."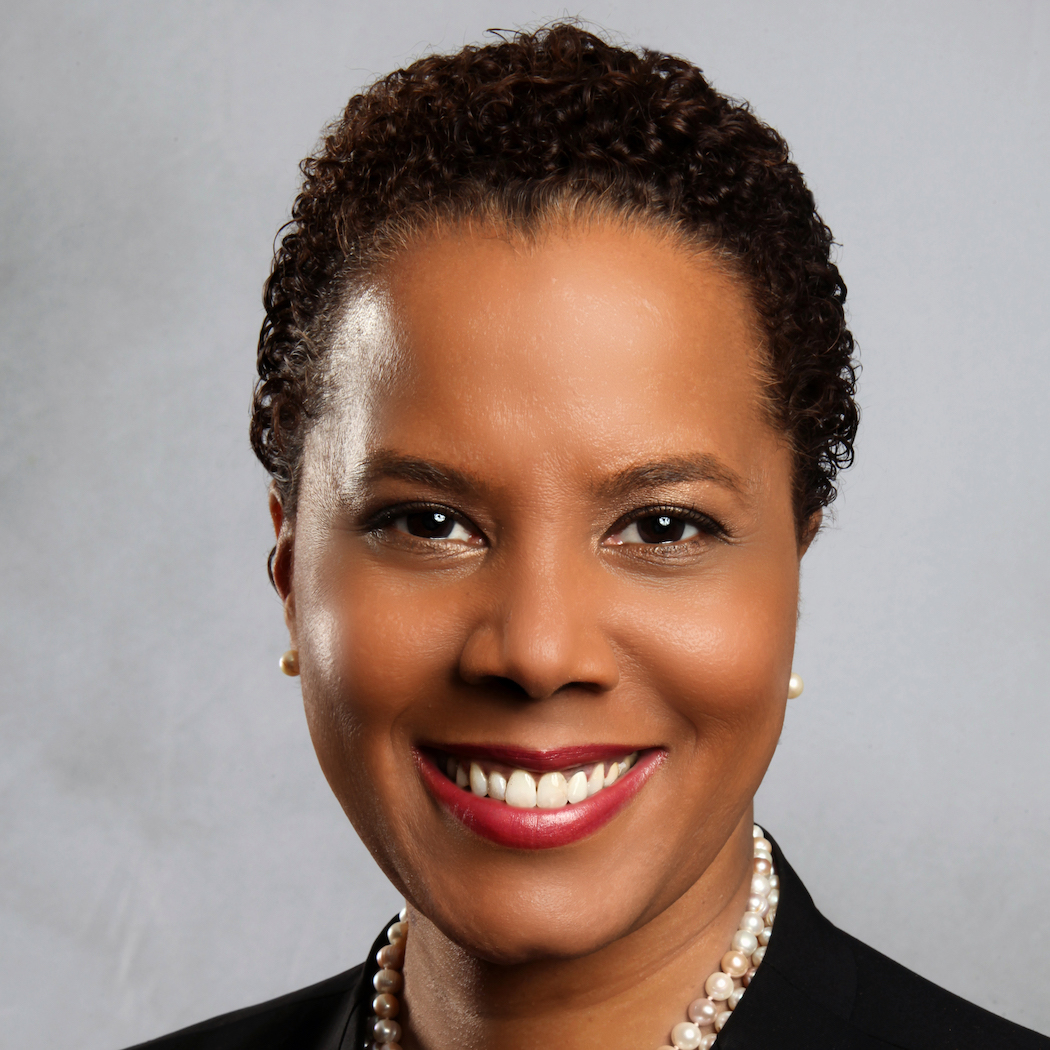 3. LEECIA EVE
Vice President of Public Policy, Verizon
As vice president of public policy at one of the largest telecommunications providers in the state, Leecia Eve is one of the most influential people when it comes to New York's telecommunications policies. Prior to joining Verizon, Eve was New York's deputy secretary for economic development, making her the chief economic development adviser to Gov. Andrew Cuomo, and was a senior policy adviser on former New York Sen. Hillary Clinton's first presidential campaign. 
4. BRIAN ROBERTS
Chair and CEO, Comcast Corporation
Brian Roberts is synonymous with Comcast, where he's been working since he graduated from The Wharton School of Business and has led for three decades. Today, his corporation has 168,000 employees worldwide and an iconic headquarters at the Comcast Building, formerly 30 Rockefeller Plaza. The media and cable giant generates $104 billion in revenues annually through brands including Xfinity, NBCUniversal and Sky. As both CEO and chair, Roberts has sole voting power over a third of the company's stock.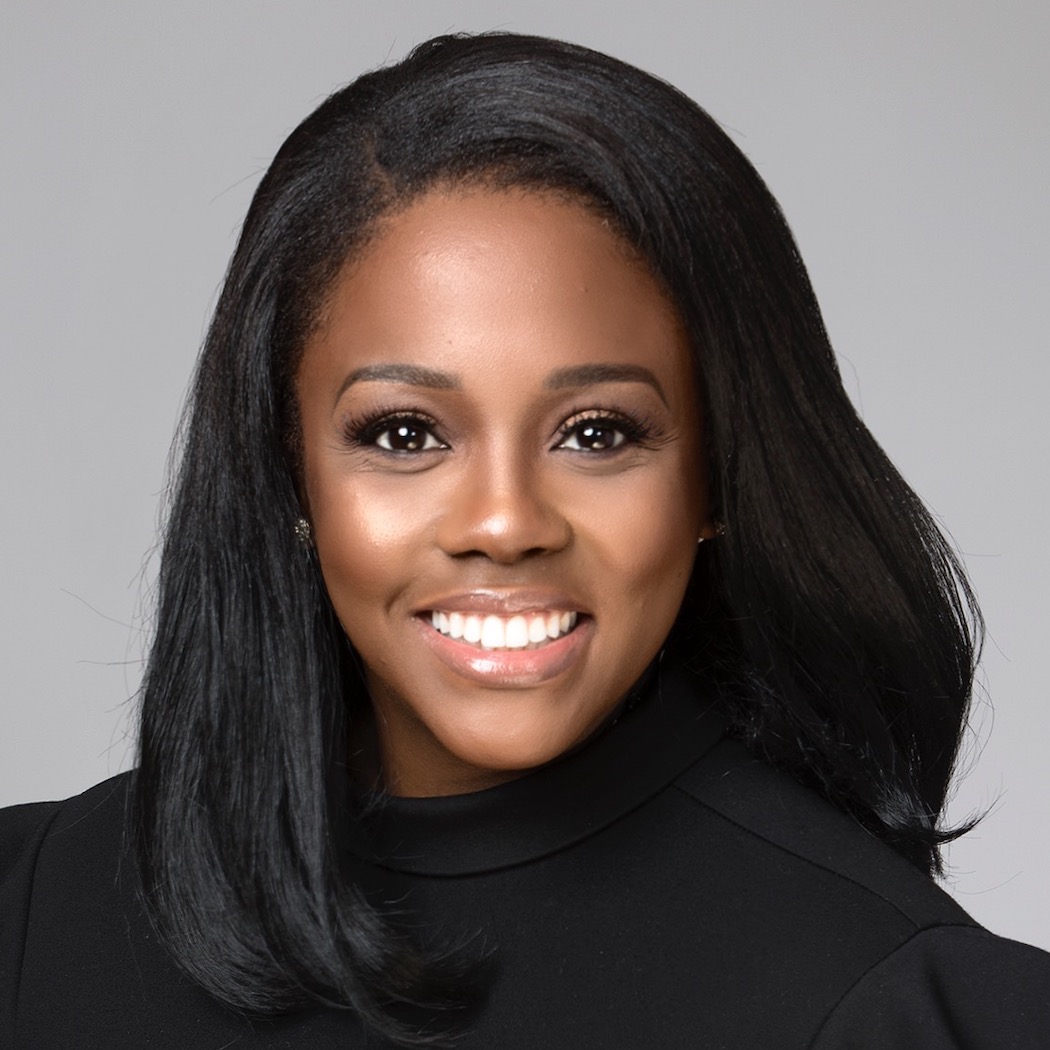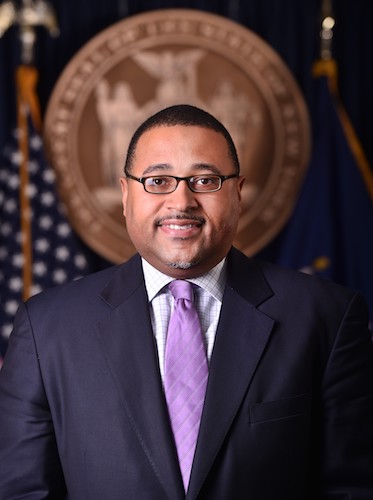 5. CAMILLE JOSEPH-GOLDMAN & RODNEY CAPEL 
Group Vice President for Government Affairs; Vice President of State Government Affairs, Charter Communications
New York politicos know Charter Communications for its Spectrum News shows and hosts like Errol Louis and Susan Arbetter. But the Connecticut telecommunications and media company is also a key player in the state's broadband internet expansion – with Camille Joseph-Goldman and Rodney Capel playing key roles behind the scenes. Before she took on Charter's regional government affairs portfolio, Joseph-Goldman worked for New York City Comptroller Scott Stringer, U.S. Sen. Kirsten Gillibrand and as national African American vote deputy director for Barack Obama's reelection campaign. Harlem native Capel, who oversees all aspects of Charter's state-level government relations, formerly worked for U.S. Sen. Chuck Schumer, Gov. Andrew Cuomo and then-City Council Speaker Christine Quinn.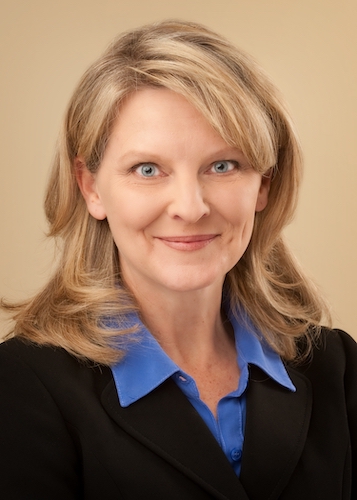 6. PATRICIA JACOBS & ELIZABETH SEGAL
President of Northern Region; Executive Director of New York City External Affairs, AT&T
AT&T is one of New York's largest telecommunications providers, and Patricia Jacobs, pictured, and Elizabeth Segal make sure it stays that way. Last year, Jacobs was promoted from head of the New England region to oversee company strategy and corporate affairs in the entire northern area. In the fall, AT&T made a co-donation of half a million dollars to fund child care services at the Ridgewood YMCA in Queens under her leadership. Meanwhile, Segal manages AT&T's government relations in New York City and is, as one insider put it, "one of the hardest working women in the business."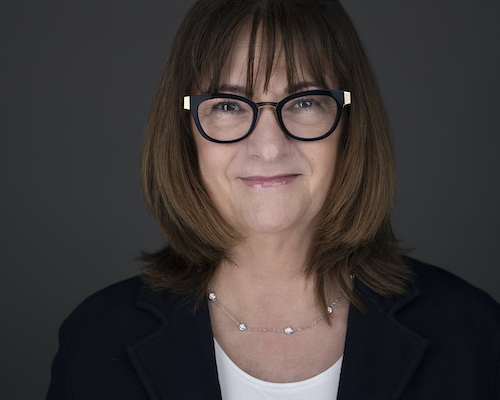 7. JANE BUILDER
Principal Manager Network Advocacy, Northeast Region, T-Mobile
T-Mobile's long-awaited merger with Sprint last year shook up the industry, joining together two of the country's biggest telecommunications competitors. The ongoing transition is a new challenge for Jane Builder, who has been deeply involved in driving T-Mobile's government relations efforts in New York and in other various roles at T-Mobile over more than two decades. She is a long-time industry veteran and a staunch advocate for 5G expansion and wireless accessibility in the state. According to one industry insider, Builder "lives and breathes" wireless telecommunications.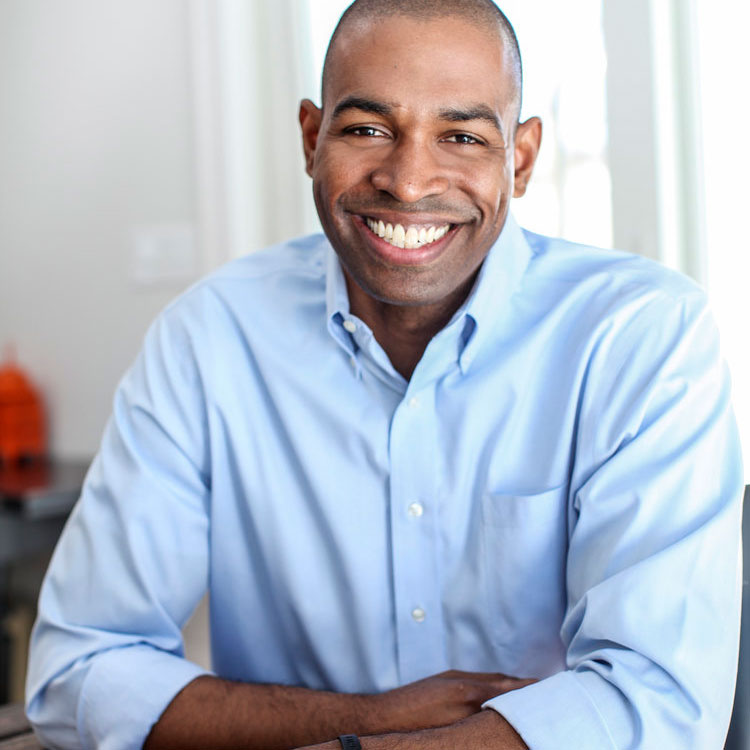 8. ANTONIO DELGADO
Member of Congress
Since Rep. Antonio Delgado won a competitive race for an upstate House seat in 2018, he has kept a lower profile – and his focus on delivering for constituents helped him coast to reelection. One local priority for the Democrat is bridging the digital divide in his rural district. A member of the House Rural Broadband Task Force, which aims to deliver high-speed internet to every American by 2025, Delgado backs the Accessible, Affordable Internet for All Act.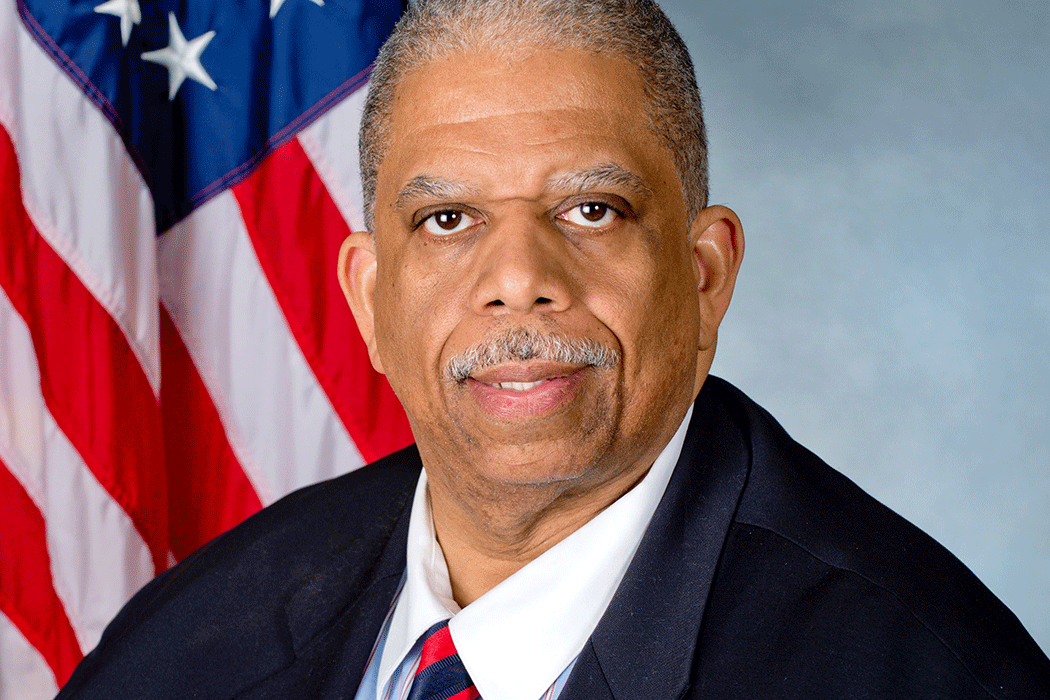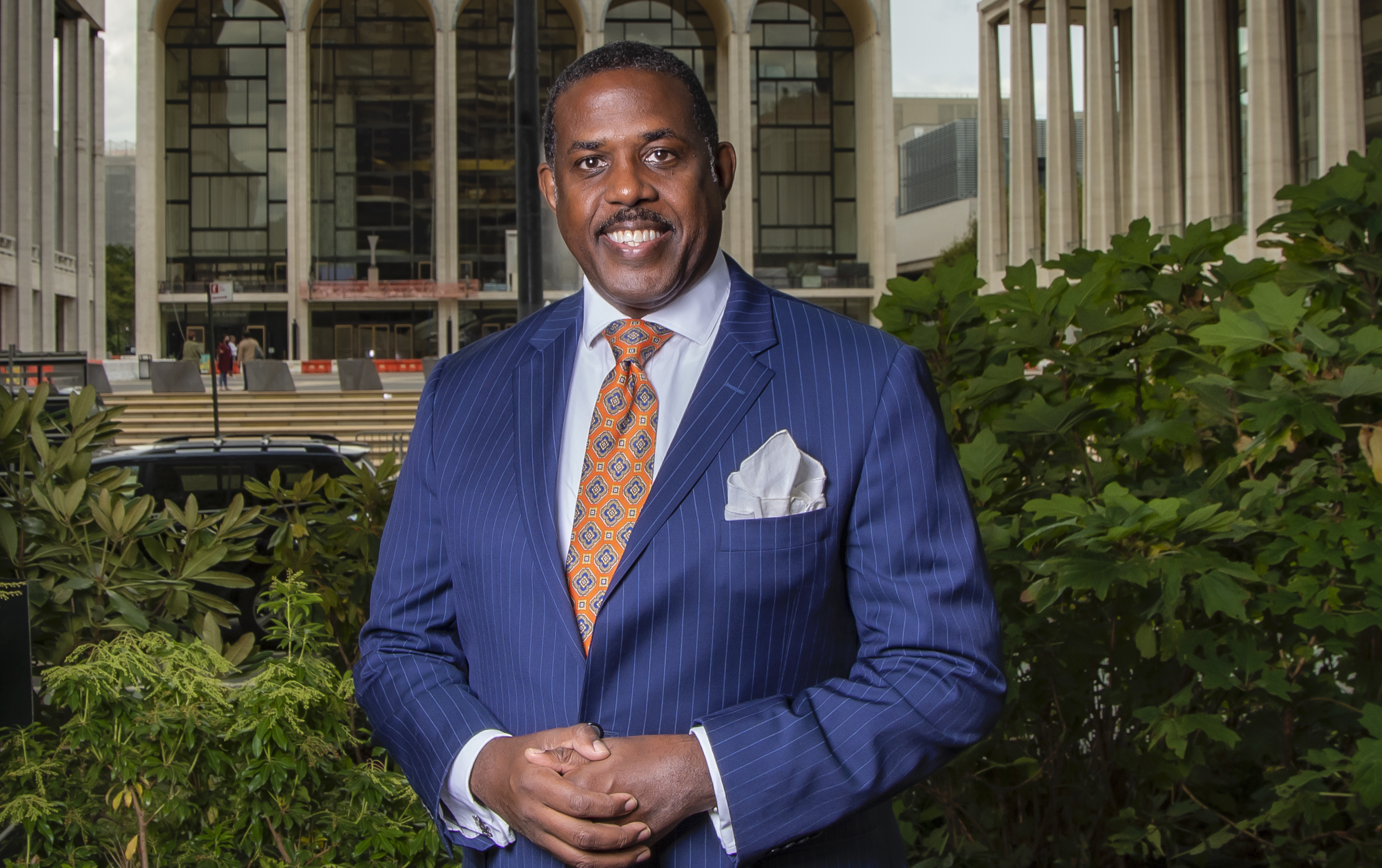 9. LEROY COMRIE & KEVIN PARKER
State Senators
These New York City lawmakers are driving legislation directly affecting New York's telecommunications sector. State Sen. Kevin Parker chairs the Committee on Energy and Telecommunications and also sits on the Committee on Internet and Technology. Parker's telecommunications committee advanced the Comprehensive Broadband Connectivity Act requiring a study on broadband connectivity across New York, but the measure was vetoed. State Sen. Leroy Comrie has proposed mandating free internet service for low-income students and exploring the feasibility of burying internet and other utility lines.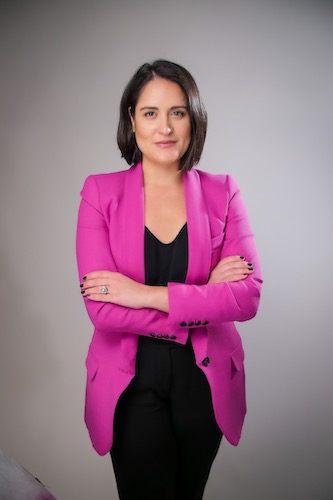 10. ANA RUA
Head of Government Affairs for New York City and State, Crown Castle
The future of telecommunications is moving rapidly toward 5G infrastructure around New York, but only 12 companies have been approved to operate within this space – and Crown Castle is one of them. As the company's government affairs lead, Ana Rua has been at the forefront of the firm's lobbying efforts with New York officials as they prepare to upgrade the city's and state's wireless communications to a 5G system. 
11. DAVID SCRODANUS & FRANK ANTICO
Regional Public Sector Sales Managers for New York State and New York City, Cisco
Both David Scrodanus and Frank Antico have deep ties with state and city officials as sales representatives of Cisco, a major networking infrastructure provider for New York state, including cloud services used by multiple government agencies, with an umbrella contract worth $1.35 billion. Cisco has begun building out its ambitions in the 5G wireless sector, including a partnership to create a private 5G network for the country's Department of Defense.
12. BARBARA HUMPTON
President and CEO, Siemens 
Siemens provides a variety of communications and tech services under contracts with both the state and city, and is one of two primary providers of the communications-based train control technology being tested out on New York City's subways. Before overseeing the company's government products and services, Humpton served as vice president at Booz Allen Hamilton, where she managed tech consulting for the Department of Justice and the Department of Homeland Security.
13. KIM BERGER
Chief, Internet and Technology Bureau, New York State Attorney General
Kim Berger is protecting New Yorkers online – and keeping big tech companies operating in the state on their toes. One of Berger's biggest targets is Facebook, which is facing an antitrust lawsuit from New York and 47 other states. Berger has shuttled between the public and private sector throughout her career, serving in the U.S. Attorney's Office for the Southern District of New York and the New York City Department of Investigations along with stints at Tesla, Microsoft and the NBA. 
14. DENNIS TRAINOR
Vice President, CWA District 1
The Communications Workers of America is among New York's most politically active unions. In 2016, Dennis Trainor led 40,000 Verizon workers represented by the union on a 49-day strike across the East Coast, one of the biggest strikes in recent years. Trainor represents 145,000 workers in telecommunications, media, broadcast and cable television and other professions, dispersed across 200 CWA locals in New York, New Jersey, New England and eastern Canada. Trainor is also a New York Power Authority trustee.
15. SCOTT RASMUSSEN 
Assistant Vice President, Empire State Development
Equipped with a background in law and legislation and a commitment to internet accessibility, Scott Rasmussen oversees the New York State Broadband Program Office, which works specifically on improving broadband accessibility across the state. He's also a proponent of community-based alternatives that provide affordable and reliable internet connectivity to all New Yorkers as part of the nonprofit outfit NYC Mesh, addressing an issue that has only become more pressing with children learning at home during the COVID-19 pandemic. 
16. MIKE MCGOVERN
Regional Vice President, DISH Network
Mike McGovern is among DISH Network's recent leadership hires brought on to manage the Colorado-based television company's expansion across the country. McGovern is now leading the satellite-TV company's development in the northeastern region of the U.S. The company has made a $1.4 billion acquisition of Boost Mobile and forged partnerships with other providers as it builds a growing 5G network that could become a heavyweight keeping things competitive following the Sprint-T-Mobile merger. 
17. CHRISTOPHER ORTIZ
Counsel, Government Affairs, Altice USA
With a background in public policy and law, Christopher Ortiz's specialties are innovation and accessibility in telecommunications. Last year, he brought his expertise to Queens-based Altice USA, which is aiming to become one of the major cable operators in the country. Before arriving at Altice's government affairs division, Ortiz led New York's Broadband Program Office and was instrumental in carrying out the $500 million New NY Broadband Program aimed at expanding broadband availability to 2.4 million households statewide. 
18. DAVE WHITE
Vice President of Northeast Regional States, Motorola Solutions
Motorola Solutions is the lead provider of public safety technology across multiple New York City agencies, from the New York City Police Department to emergency medical responders. As vice president responsible for northeast states, Dave White is in charge of the company's efforts in bridging relations within the state's public sector. From Nassau County alone, the company processed an order worth $122 million for integration of its P25 two-way mobile radio products during the fourth quarter. 
19. ARVIND KRISHNA
Chair and CEO, IBM
Before he took the helm of IBM last year, Arvind Krishna held positions overseeing its research endeavors and managing its cloud and cognitive software, pioneering a hybrid cloud business and transforming its cloud portfolio. The New York-based tech giant has well-established contracting relationships with state agencies. Recently, IBM partnered with the Cuomo administration on a pilot program for a "digital health pass" that aims to expedite the state's post-coronavirus reopening.
20. BRUCE ABBOTT
Senior Vice President and General Manager, RCN
After nearly a decade as vice president for Comcast's Maryland and Delaware service areas, Bruce Abbott brought his expertise to internet service provider RCN in New York where he has served as its head of operations for almost 10 years. In 2018, the company introduced its proprietary 1 gigabit option enabling small to medium-sized businesses to increase its cloud and networking capacities exponentially across New York City.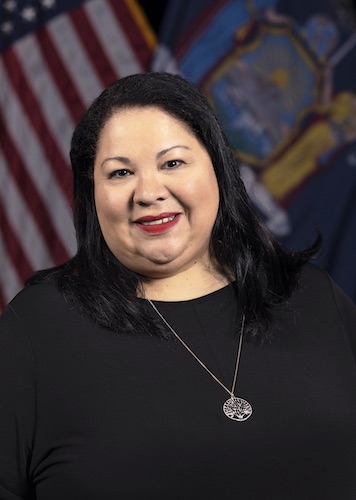 21. RAJIV RAO & ROSSANA ROSADO
Chief Technology Officer; Secretary of State, New York State
As New York's chief technology officer since 2015, Rajiv Rao is a source of stability amid high turnover for New York's top government technology officers. Rao's primary focus right now is managing the technology behind the state's vaccine rollout operations as part of a 16-member task force created by Gov. Andrew Cuomo. His agency, the New York State Office of Information Technology Services, also manages a large fiber network providing telecommunications and internet service to state agencies.
Secretary of State Rossana Rosado's portfolio is broader, but one critical component is protecting New Yorkers in the digital and telecommunications sphere. Her agency's Division of Consumer Protection enforces the state's "do not call" law and offered guidance for New Yorkers affected by the Equifax breach. The former el Diario CEO has warned of email phishing schemes and federal relief payment scams and reminded New Yorkers that telemarketing calls are illegal during the COVID-19 pandemic. 
22. JOE MORRISROE
Executive Director, NYC 311, New York City Department of Information Technology and Telecommunications
After leaving his post as vice president at AT&T a decade and a half ago, Joe Morrisroe has been overseeing expansions to the largest municipal government contact center in North America. The public reporting hotline 311 operates 24 hours every day and has opened additional communication channels through text and social media. The hotline offers services in 180 languages, although it's under pressure to improve access for deaf and hard-of-hearing people and those who speak languages other than English.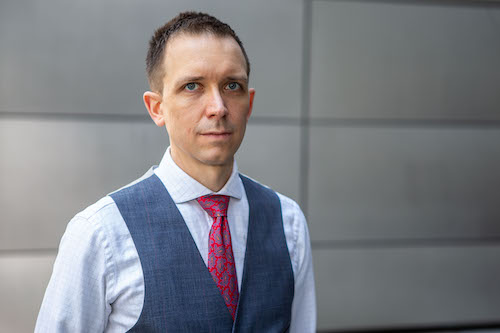 23. NICK COLVIN 
Senior Vice President, LinkNYC
LinkNYC kiosks are becoming common in New York City, providing free Wi-Fi, phone calls and yet another surface for digital ads. Nick Colvin does double duty as both senior vice president at LinkNYC and the chief operating officer of CityBridge, the consortium behind the service. The program got off to a rocky start, installing the kiosks behind schedule and failing to hand over money owed to the city, but the vision of ubiquitous tech and access to city services continues. Over the summer, the kiosks displayed the names of people killed by police to memorialize them.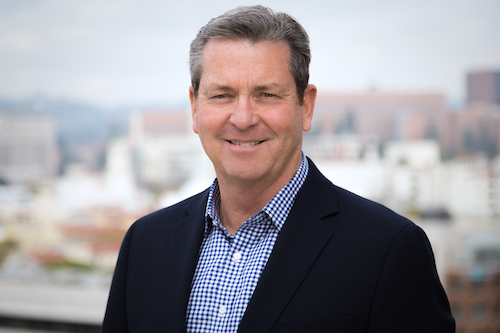 24. MIKE FINLEY
CEO, Boingo
If you've spent any time flying in the U.S., you've probably logged into Boingo's high-speed Wi-Fi in the airport. The company also provides internet connections and cellular services at sports stadiums, on military bases and other public spaces. CEO Mike Finley directs the Los Angeles-based company's business strategies, particularly as it expands with 5G. Before Boingo, he served as president of Qualcomm's North America and Australia regions and held previous leadership roles at companies like Verizon, Sprint, and Nextel.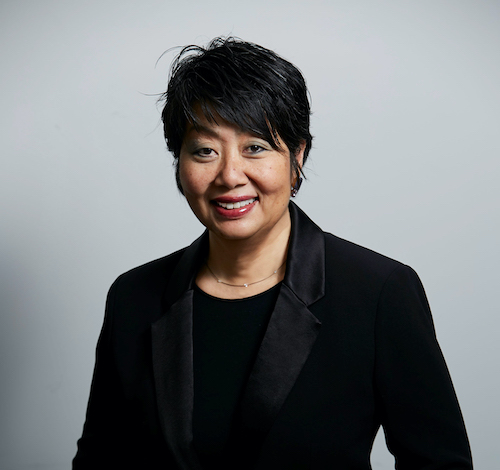 25. MELINDA WHITE
CEO, Transit Wireless
Melinda White has enjoyed a long career in telecommunications and is a proponent of private-public partnerships in the telecommunications business. As the chief executive of Transit Wireless since 2018, she directs the firm's designers, builders and operators in providing 5G communications-related infrastructure services to private and public clients. Most notably, under her leadership, the company has expanded its partnership with the Metropolitan Transportation Authority that brings wireless internet connection to the city's underground subway. 
26. WADE DAVIS
Co-owner and CEO, Univision Communications Inc.
Univision, the country's biggest Spanish-language broadcast company, is headquartered in New York, where hundreds of thousands of residents speak Spanish. Wade Davis, who made his name as chief financial officer at Viacom, became Univision's new co-owner and chief executive after his investment group closed on an acquisition of the conglomerate in December. It's a big deal: The Univision brand boasts the Univision and UniMás broadcast networks, 10 cable networks, 61 TV stations and 58 radio stations among its diverse portfolio.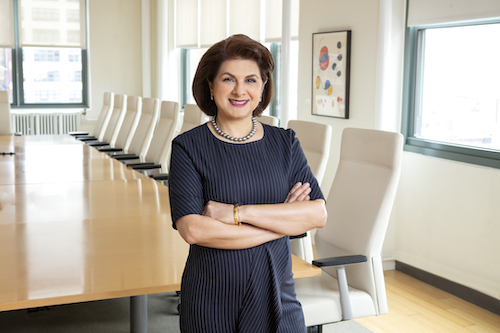 27. GOLI SHEIKHOLESLAMI
President and CEO, New York Public Radio
With few women in leadership roles in radio broadcasting and even fewer women of color who have held multiple executive roles in the industry, Goli Sheikholeslami is an exception. Since taking the reins at New York Public Radio in 2019, she has been using her business acumen to maintain the broadcaster's brands, including WNYC, WQXR and NJPR. Sheikholeslami previously held leadership posts at Condé Nast, Time Warner, The Washington Post and Chicago Public Media. 
28. ROBERT SCHACHTER
Senior Vice President of Sales, Northeast Region, iHeartMedia
iHeartMedia has cemented its stronghold in New York through multiple radio brands like Z100 and 106.7 Lite FM as well as its annual Jingle Ball live show. As senior vice president of the company's northeastern region sales, Robert Schachter is helping to drive the broadcaster's business growth in New York. His primary responsibility is to keep the broadcaster's healthy revenue growth up around the state.
29. PETER ALTABEF
Chair and CEO, Unisys
Unisys is one of the country's oldest tech companies, having been listed on the New York Stock Exchange for nearly a century. The Pennsylvania-based company is a global industry leader and often contracts with government, particularly in telecommunications security. In 2018, Altabef was appointed to lead the National Security Telecommunications Advisory Committee's cybersecurity moonshot initiative made up of industry experts tasked with drafting a framework for national security measures for the next 10 years.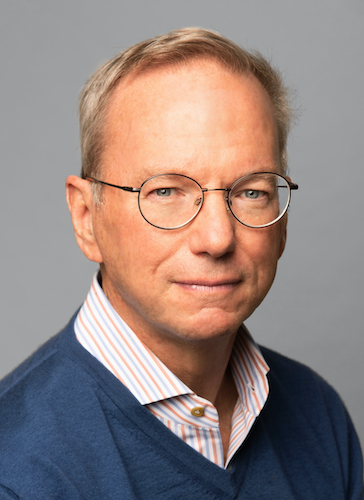 30. ERIC SCHMIDT
Chair, Reimagine New York Commission
As Google's former chief, Eric Schmidt has an outsize influence in the tech industry. Now the executive chair of his philanthropic initiative Schmidt Futures, Schmidt is becoming a civic leader. He chairs Gov. Andrew Cuomo's Reimagine New York, which aims to increase broadband accessibility for low-income New Yorkers, a persistent issue during the coronavirus pandemic. This month, Cuomo and Schmidt unveiled ConnectED NY, which provides free internet for 50,000 low-income students through June 2022, with co-funding from Schmidt Futures.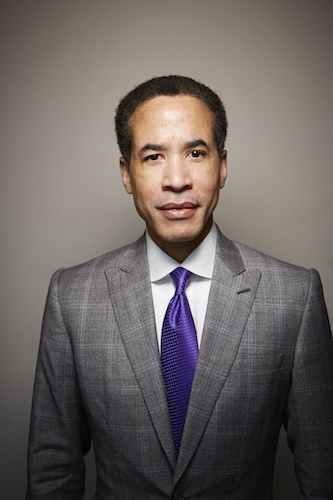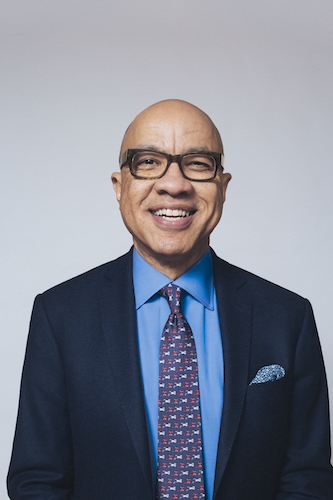 31. RICHARD PARSONS, CHARLES PHILLIPS & DARREN WALKER
Members, Reimagine New York Commission
As COVID-19 cases shot up last spring, Gov. Andrew Cuomo unveiled a Reimagine New York Commission and tasked former Google chief Eric Schmidt with spearheading efforts to capitalize on technological innovations to improve telehealth and increase broadband internet access. But while Cuomo installed a West Coast billionaire as chair, he also brought in a number of New York business and civic leaders to assist. Among the members of the commission are the former Citigroup and Time Warner executive Richard Parsons, who now chairs The Rockefeller Foundation; Ford Foundation President Darren Walker; and Charles Phillips, the former chief of Infor, a global business software applications company, and its competitor Oracle, and co-founder of the Black Economic Alliance. In March, the commission announced a new fund called ConnectED NY that will provide free internet access to 50,000 low-income students, with funding from Walker's Ford Foundation and Schmidt's philanthropic initiative, Schmidt Futures.
32. JIM BECKER
President and CEO, The Middleburgh Telephone Company
The Middleburgh Telephone Company – or Midtel – is an independent telephone company in New York with a history dating back to the 1890s. The company serves mostly communities in the rural areas and under Jim Becker's leadership has won millions of dollars in state government grants through the New NY Broadband Program to bring fiber optic cable links to upstate New York. Becker also served as president of the Independent Optical Network, or ION, a telecommunication consortium serving rural New Yorkers.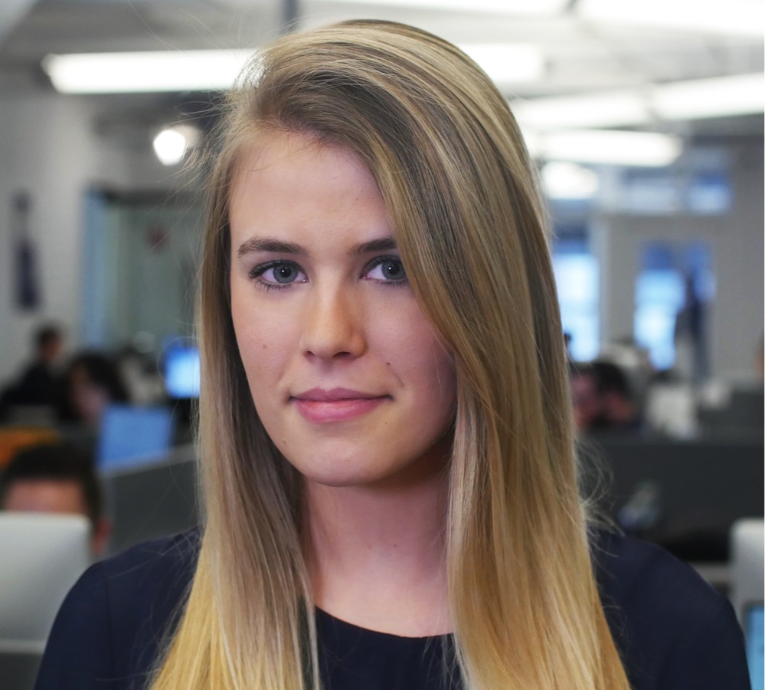 33. CAITLIN BROOKNER
Spokesperson, New Yorkers for 5G
New Yorkers for 5G is made up of business groups, trade associations and other organizations focused on bringing the next-generation wireless service to residents across New York. As spokesperson for the coalition, which includes such influential members as the Association for a Better New York, the Greater New York Hospital Association, Con Edison and AARP New York, Brookner is often the group's public face pushing for policy and support among industry stakeholders.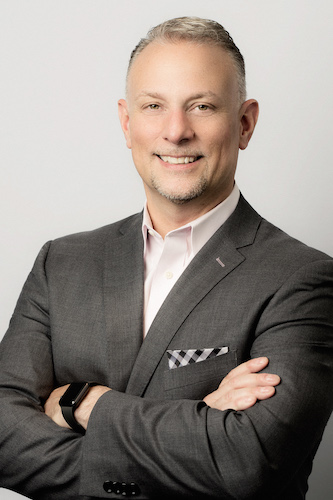 34. TOM MARCIANO
President, New York State Wireless Association
Tom Marciano has over 30 years of experience as a top leader in the wireless and telecommunications industry, making him a perfect fit to head up one of the largest wireless infrastructure business coalitions in the state. Besides serving as president of the New York State Wireless Association, he is the chief growth officer of inRange Solutions, which specializes in site acquisition, design engineering, zoning, and regulatory and construction management for telecommunications firms.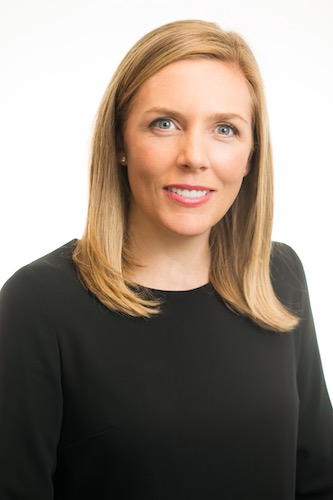 35. VICTORIA LAMBERTH
Co-Founder and Chief Revenue Officer, ZenFi Networks
As a co-founder of ZenFi Networks and its chief money manager, Victoria Lamberth has become an industry expert with 10 years in the telecommunications business under her belt. Since 2013, ZenFi Networks has offered mobile technology solutions in the New York City and New Jersey metro areas, and is expected to play a significant role in the city's future plans to build out its 5G infrastructure.
36. JAMES MCCARTHY
Board Chair, New York State Telecommunications Association
James McCarthy has served as head of the board at the New York State Telecommunications Association, which represents the business interests of the state's telecommunications providers both large and small, since last summer. McCarthy also is president of both Northland Communications and Oneida County Rural Telephone, where he has been managing a $3.3 million government grant received by the company to support fiber-optic services expansion in New York's western region.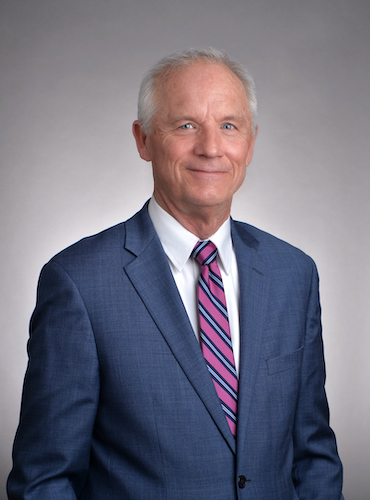 37. ROBERT PUCKETT
President, New York State Telecommunications Association
Since it was first formed in 1921 by a group of 13 local telephone companies, the New York State Telecommunications Association has expanded to represent more than 200 members including telecommunications carriers, internet providers and manufacturers large and small. As its president, Puckett is responsible for directing the trade coalition's lobbying activities and approaches within the state. Puckett has been critical of state government oversight of wireless infrastructure, recently opposing the tax on fiber optic cable installation in state road rights of way.
38. DANIELA PERDOMO
Co-Founder and CEO, goTenna
Daniela Perdomo is disrupting the world of tech communications with goTenna's innovative mesh networking technology, which allows users of its specialized device to communicate sans wired connectivity at a range of up to 2,000 feet. Perdomo co-founded the company with her brother after her experience losing communication capabilities during Superstorm Sandy, and has since been a strong advocate for advancing universal access through decentralized networks.
39. JIM BELL
Chair, New York State Forum
Jim Bell is neck-deep in the state's tech communications. When he's not busy with his responsibilities as leader of the New York State Forum, which collaborates with government and local businesses to advance IT practices in the public sector, Bell serves as the director of the state Senate technology services department. He oversees initiatives like the improved constituent management system which has streamlined state Senate communications with 19 million New Yorkers.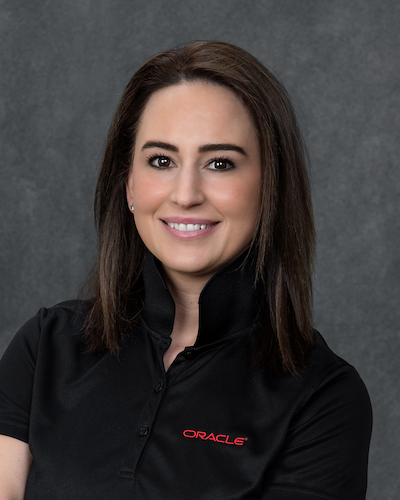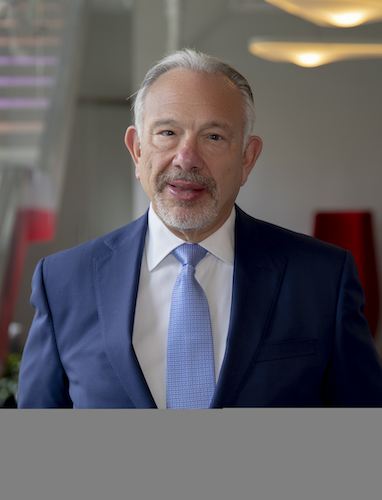 40. MELISSA D'ANDREA & STEVE KOCH
Albany Chair; New York City Chair, New York State Forum's IT Corporate Roundtable
The IT Corporate Roundtable was created under the nonprofit New York State Forum in 2001 to facilitate communications between private corporations and government agencies on ever-changing state procedures, standards and services in information and technology. Today, Melissa D'Andrea leads its discussions around state-level collaborations. Outside of her post as the roundtable's state chair, D'Andrea has also worked on cloud infrastructure at Oracle, a major software provider for New York.
In New York City, where Steve Koch serves as the local chair, the roundtable has been instrumental in bridging the gap between the public and private sectors. Apart from his work with the New York State Forum, Koch is a strategic account manager at the cloud-based software company Salesforce, which recently surpassed $20 billion in sales for the first time.
41. CLAYTON BANKS
Co-Founder and CEO, Silicon Harlem
Clayton Banks' ambitious vision to create a hub for tech communications in the heart of Harlem is an integral part of Silicon Harlem's work, with a focus on bridging the broadband gap in the neighborhood. Banks, whose varied career has included a stint at Comedy Central, a partnership with former President Bill Clinton, and collaborations with the de Blasio administration, is pushing to keep New Yorkers front and center of the conversation around the city's ongoing broadband connectivity plans.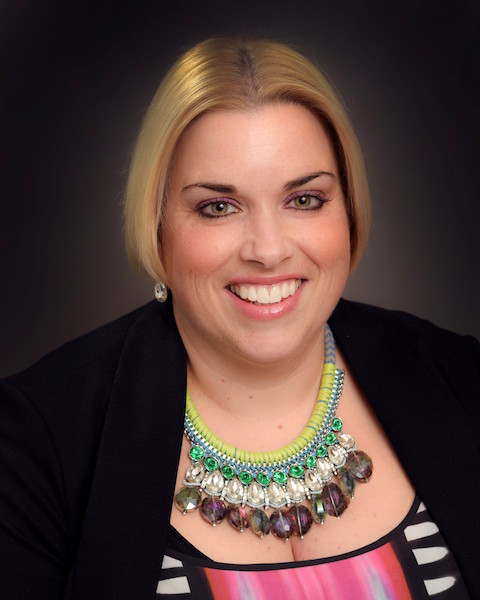 42. AMY KELLOGG
Partner-in-Charge at the Albany Office, Harter Secrest & Emery
As partner-in-charge at one of New York's top lobbying firms, Amy Kellogg is responsible for overseeing legal operations at the firm's Albany branch while leading the government affairs team's lobbying and client representation work in front of state lawmakers and agencies as the firm's government affairs practice group leader. The firm has offices across New York, including in Buffalo and New York City, and boasts a client roster full of industry players, among them the New York State Telecommunications Association.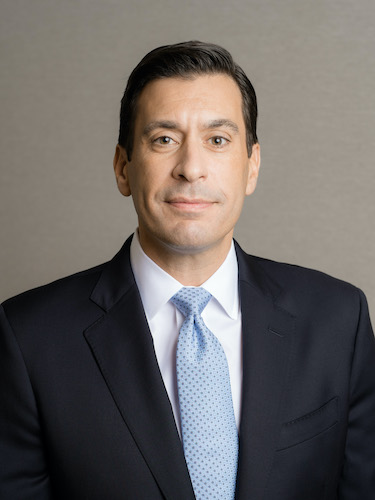 43. CHRISTOPHER FISHER
Managing Partner, Cuddy & Feder
One key area of focus at Christopher Fisher's legal practice is telecommunications, and he's well known in the industry after decades in the wireless business. In 2019, he was appointed to Gov. Andrew Cuomo's Upstate Cellular Coverage Task Force, which was tasked with developing recommendations to close gaps in cellular coverage. Fisher is also the most recent past president of the New York State Wireless Association and is a state and local government adviser for and founding board member of the trade group.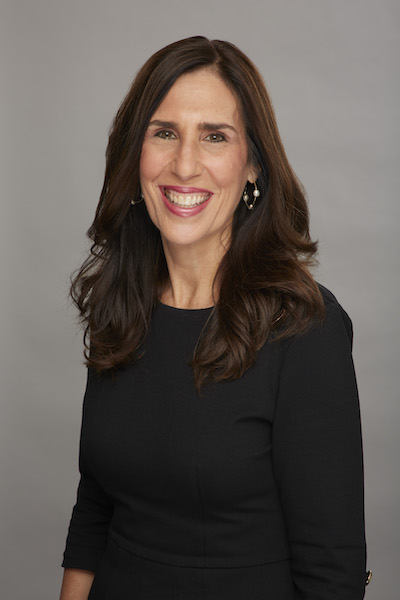 44. LESLIE SNYDER
Managing Partner, Snyder & Snyder
Leslie Snyder is the managing partner at Snyder & Snyder, one of the largest minority- and women-owned firms in New York. Snyder heads the firm's Real Estate and Commercial Transactions group with primary practices in areas of real estate and telecommunications law in the tri-state area. She has led the firm to represent major telecommunications clients on cases for permit approvals, government procurement contracts, and commercial leasing. She is also a member of the New York State Wireless Association.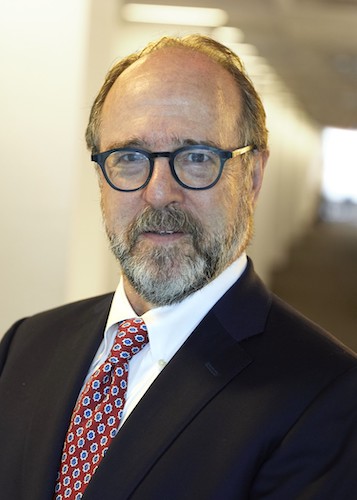 45. DAVID BRONSTON
Special Counsel and Telecommunications Team Leader, Phillips Lytle
As an attorney working with big telecom clients, David Bronston specializes in meeting the sector's infrastructure needs while navigating New York's real estate industry. Before leading the telecommunications team at Phillips Lytle, Bronston was a partner at Wolf Block, worked at Cozen O'Connor, and was general counsel for the New York City Department of Information Technology and Telecommunications. He is considered the go-to expert on matters related to New York's telecoms infrastructure and regulation.
46. JOVIA RADIX
Vice President of Legislation, Kasirer
Kasirer consistently tops the annual rankings of New York lobbying firms, so it's no surprise that this woman-led company has made it onto another list. As vice president of the firm's legislation division, Jovia Radix advises telecommunications giants like Altice, CBS and Cablevision on a variety of policy matters. She's no stranger to local politics either, having served as vice president of the Thomas Jefferson Democratic Club Young Democrats and the Brooklyn regional representative for Gov. Andrew Cuomo.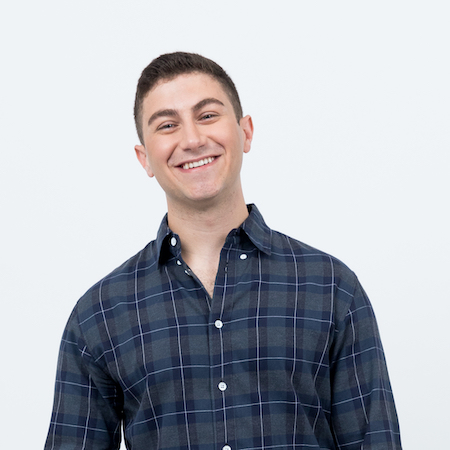 47. JOE FASONE
Founder, Pilot 
As its name suggests, Pilot is aiming high. The business-oriented fiber-optic internet and telecommunications company was founded in 2014 by Joe Fasone, who made a name for himself as IT director at the co-working company WeWork while that startup was on the upswing. Pilot's strategy was initially to offer faster internet using existing fiber optic cables in major East Coast cities. It's now focused on New York City, where it serves more than 2,000 businesses and operates its own network.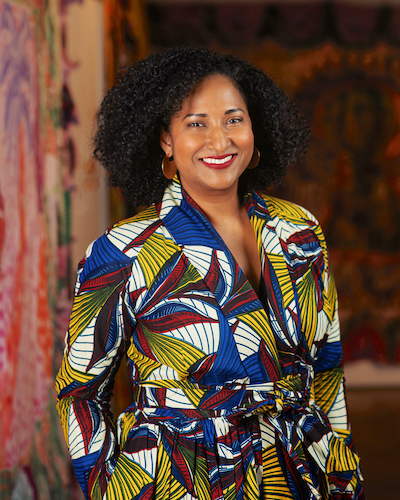 48. KRISTINA NEWMAN-SCOTT
President, BRIC
Initially formed as the Fund for the Borough of Brooklyn, BRIC has been providing New Yorkers in the southern borough with media programming and arts opportunities since the late 1970s. BRIC's current president, Kristina Newman-Scott, who grew up in Jamaica, is the first immigrant and first woman of color to head the community initiative. The community center and broadcaster has successfully expanded its mission to provide accessible community radio and TV programming of the arts through an innovative four-year plan under Newman-Scott's leadership.
49. DANIEL COUGHLIN
President and CEO, Manhattan Neighborhood Network
Community-based broadcasters are vital in ensuring that New Yorkers have a voice and have access to free or affordable information resources. The Manhattan Neighborhood Network has been providing New Yorkers with access to free community broadcasts and low-cost telecommunication services and training since 1992. Daniel Coughlin continues to carry out the network's public service mission, overseeing its multiple channels in the borough, including NYXT.nyc, which highlights community-building in partnership with more than 100 Manhattan organizations.
50. MARIA TORRES
President and Chief Operating Officer, The Point
While city and state officials have taken steps to bridge the digital divide in New York, critics say progress has been painfully slow. In the meantime, a number of local organizations and startups have taken matters into their own hands, launching community-based networks to get students, small business owners and others online. One noteworthy effort is the rooftop-based Hunts Point Community Network, launched by Maria Torres' South Bronx nonprofit The Point in 2017.