Ken is an accomplished litigator with notable experience in complex, bet-the-company cases including state and federal class actions, product liability defense, catastrophic personal injury actions, contract and commercial litigations.
Ken's experience includes bet-the-company corporate and commercial litigation, dissolution proceedings, employment termination disputes and controversies involving the sale of goods and services. In addition to personal injury and wrongful death claims involving product liability, workplace accidents, negligence and environmental exposure experience, he has successfully prosecuted and defended class actions in both state and federal courts, and has experience in challenges to governmental actions, including taxes and assessments, as well as actions for declaratory relief.
Ranked Band 1 for Litigation in Chambers USA, clients describe Ken as ".. a 'steady hand' voice of reason and knowledge when assurance is needed. His legal guidance crosses many practice areas and emphasizes relationships and reputation management, in addition to straight (and skilled) legal advice." Ken is also noted by clients as being "..a good strategist and is particularly gifted at building relationships with all sides. He is considerate and trustworthy. He always provides wise advice."
Ken represents clients at the trial and appellate level in numerous jurisdictions, including three recent appeals in the New York Court of Appeals involving questions of first impression relating to cross jurisdictional tolling of class actions, pipeline condemnation rights and animal rights involving Happy the Elephant (Bronx Zoo).
On a selective basis, Ken has served as a mediator and has been successful in settling complex cases in New York State Supreme Court, Surrogate's Court and federal court. Ken also represents clients on high-profile corporate and trust matters.
Honors & Awards
Listed in Chambers USA: America's Leading Lawyers for Business, 2016-2023
Listed in The Best Lawyers in America®

Named the Best Lawyers® Bet-the-Company Litigation "Lawyer of the Year" in Buffalo, 2015, 2017, 2019, 2021, 2023
Named the Best Lawyers® Personal Injury Litigation – Defendants "Lawyer of the Year" in Buffalo, 2016

Selected for the Upstate New York Super Lawyers® list, 2007-2023

Named Top 50 Lawyer, 2011, 2020-2023

Selected for America's Top 100 Civil Defense Litigators®, Upstate New York, 2018-2022
Recipient of Western District of New York Federal Court Pro Bono Award, 2022

 

Named to The United States District Court for the Western District of New York Pro Bono Honor Roll, 2021
Recipient of the National Federation for Just Communities Citation Award, 2020
The New York Bar Foundation, Fellow
Listed in Legal Elite of WNY, Business First of Buffalo and Buffalo Law Journal, 2013, 2015-2018, 2020
Honoree of the New York State Bar Association Empire State Counsel® Program for Pro Bono Work, 2011-2013, 2016-2018, 2020
American Bar Foundation, Fellow
Fellow, Litigation Counsel of America™, 2019
Lawyer of the Year Award, Bar Association of Erie County, 2017
Honored for Participation in the Joint Seminar Program of the Appellate Divisions for the First & Second Judicial Departments, 2012
New York State Bar Association President's Pro Bono Service Award, Eighth Judicial District 2008
Recipient of the University at Buffalo Philip B. Wels Outstanding Service Award, 2005
Recipient of the NCCJ Brotherhood/Sisterhood Award for Outstanding Leadership in Promoting Goodwill and Understanding in Our Community, 2004
Recipient of the University at Buffalo Law Alumni Association Distinguished Alumnus Award for Leadership by Example as a Private Practitioner, 2002
Selected for America's Top 100 Attorneys® Lifetime Achievement, Upstate New York
Martindale-Hubbell AV Preeminent Rating
Recipient of the Dress For Success Buffalo Vanguard Award
Awards & Certifications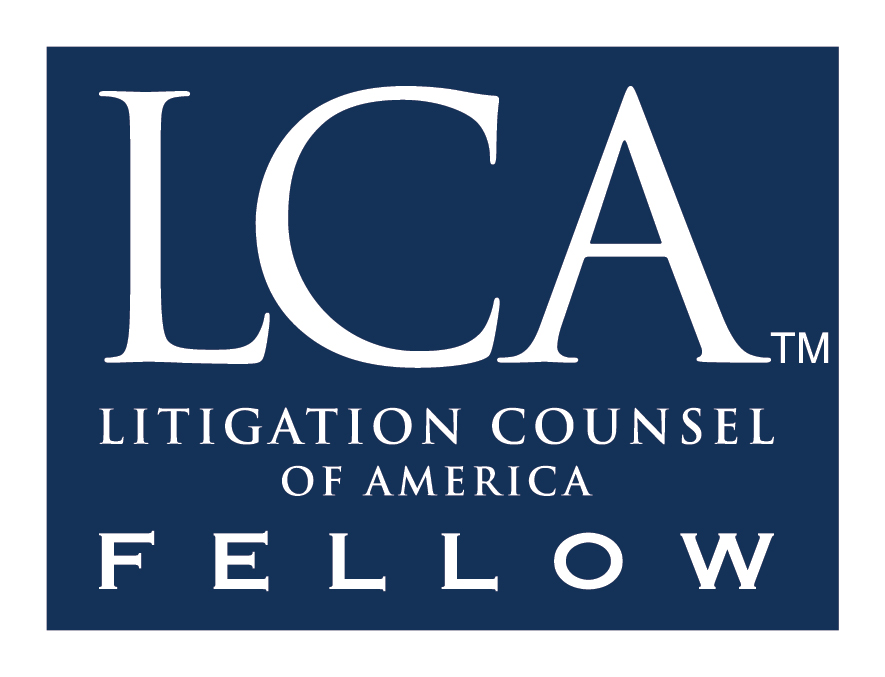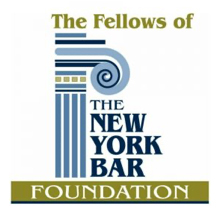 Education & Admissions
Education
State University of New York at Buffalo Law School, J.D., 1977
State University of New York at Buffalo Engineering School, M.S., Electrical Engineering, 2009
State University of New York at Buffalo Engineering School, B.S., summa cum laude, 1974
Admitted to Practice
New York
U.S. District Court, Eastern District of New York
U.S. District Court, Northern District of New York
U.S. District Court, Southern District of New York
U.S. District Court, Western District of New York
U.S. Court of Appeals, Second Circuit
U.S. Court of Appeals, Third Circuit
U.S. Supreme Court
Clerkships
Hon. Reid S. Moule, New York State Supreme Court, Appellate Division, Fourth Department, 1977-1979
Experience
In re P. & E. T. Found., 204 A.D.3d 1460 (4th Dep't 2022)
Marathon Power LLC v. Pub. Serv. Comm'n, 209 A.D.3d 1245 (3d Dep't 2022)
Nonhuman Rights Project, Inc. v. Breheny, __ N.Y.3d __, 2022 N.Y. Slip Op. 03859 (June 14, 2022)
Chavez v. Occidental Chem. Corp., No. 39, __ N.Y.3d __, 2020 WL 6136351 (N.Y. Oct. 20, 2020)
In Defense of Animals v. N.Y.C. Dep't Cultural Affairs, 2020 WL 2621628 (N.Y. Sup. Ct., N.Y. Cty., May 22, 2020)
Nonhuman Rights Project, Inc. v. Breheny, 2020 WL 1670735 (N.Y. Sup. Ct., Bronx Cty., Feb. 18, 2020)
Birjukow v. Niagara Coating Servs., Inc., 165 A.D.3d 1586 (4th Dep't 2018)
Amalfi, Inc. v. 428 Co., Inc., 153 A.D.3d 1610 (4th Dep't 2017)
Empire Pipeline, Inc. v. New York State Dept. of Environmental Conservation, State of New York Supreme Court, Niagara County, Index No. E161542/2017
McGee v. Menard, No. 04-cv-335, 2015 WL 6440282 (D. Vt. Oct. 22, 2015)
Hispanic Leadership Fund, Inc. v. Walsh, 42 F. Supp. 3d 365 (N.D.N.Y. 2014)
Hispanic Leadership Fund, Inc. v. Walsh, No. 12-cv-1337, 2013 WL 5423855 (N.D.N.Y. Sept. 26, 2013)
DiPizio Constr. Co., Inc. v. Erie Canal Harbor Dev. Corp., 120 A.D.3d 905, 991 N.Y.S.2d 683 (4th Dep't 2014)
DiPizio Constr. Co., Inc. v. Erie Canal Harbor Dev. Corp., 109 A.D.3d 909, 991 N.Y.S.2d 199 (4th Dep't 2014)
DiPizio Constr. Co., Inc. v. Erie Canal Harbor Dev. Corp., 120 A.D.3d 911, 990 N.Y.S.2d 426 (4th Dep't 2014)
Constantine v. Stella Maris Ins. Co., Ltd., 97 A.D.3d 1129, 948 N.Y.S.2d 802 (4th Dep't 2012)
Constantine v. Stella Maris Ins. Co., Ltd., 128 A.D.3d 1360, 8 N.Y.S.3d 749 (4th Dep't 2015)
Nat'l Fuel Gas Distribution Corp. v. PUSH Buffalo, 104 A.D.3d 1307, 962 N.Y.S.2d 559 (4th Dep't 2013)
Sorrento Lactalis, Inc. v. Polanski, 72 A.D.3d 1619, 899 N.Y.S.2d 685 (4th Dep't 2010)
Held v. Workers' Compensation Board, Declaratory Judgment Action (Supreme Court, Albany County), Index No.: 2943-08, May 20, 2010
Held v. Workers' Compensation Board, Article 78 Proceeding (Supreme Court, Albany County) Index No.: 2957-08, July 7, 2008
Nuara v. Workers' Compensation Board, (Supreme Court, Albany County), Index No.: 5076-08, February 11, 2010
Nesslin v. Medaille College (Supreme Court, Erie County), Index No.: 6446/06, November 20, 2006
Munabi v. Abrams (Supreme Court, Erie County), aff'd 199 A.D.2d 1037 (4th Dept. 1993)
People v. National Fuel Gas Distribution Corporation, 10 Misc 3d 516 (Erie County Court 2005), rev'g 1 Misc 3d 857
FS Kids, LLC v. Compensation Risk Management LLC, NYS Supreme Court, Erie County, Index No.: 11268/2008, 3/11/10
St. Joseph Hospital v. Berger Commission, 43 A.D.3d 139 (4th Dep't 2007)
Matter of Shea's v. Estate of Drapanas, 39 A.D.3d 1272, 832 N.Y.S.2d 856
Matter of Baynes v. City of Lackawanna, NYS Supreme Court, Erie County, Index No.: 1129/2009, 8/23/10
City of Buffalo v. National Fuel Gas Distribution Corporation, 90 A.D. 2d 691(4th Dept.), 455 N.Y.S. 2d 1021, 1982 N.Y. App. Div. LEXIS 18790
Joseph Joyce v. Diane Wagner, W.D.N.Y. 1984 – Civ. No. 84-0115E
City of Buffalo v. Jacek A. Wysocki, 110 A.D. 2d 1052(4th Dept.), 489 N.Y.S. 2d 134, 1985 N.Y. App. Div. LEXIS 48929
Sharon Steel v. National Fuel, 872 F. 2d 36(3rd Circuit), 1989 U.S. App. LEXIS 4339
Board of Education of the Depew-Union Free School District v. Depew Teachers, 167 A.D. 2d 906(4th Dept.), 562 N.Y.S. 2d 274, 1990 N.Y. App. Div. LEXIS 14473
U.S. Air Group, Inc. v. Bernardo, 175 A.D.2d 642(4th Dept.), 572 N.Y.S.2d 271, 1991 N.Y. App. Div. LEXIS 10182
Morgan v. A.O. Smith, 233 A.D. 2d 375(2nd Dept.), 650 N.Y.S. 2d 748, 1996 N.Y. App. Div. LEXIS 11608
Ilhardt v. A.O. Smith, 168 F.R.D. 613(S. D. Ohio), 1996 U.S. Dist. LEXIS 19098, 36 Fed. R. Serv. 3d (Callaghan) 986
Occidental Chemical Corporation v. James E. Wilkins & Sons, Inc., et al., Sup. Ct. Gen. Co. 1998 – Index No.: 46213
Data-Track Account Services, Inc. v. Curtis W. Lee, 291 A.D. 2d 827 (4th Dept.), 736 N.Y.S. 2d 558, 2002 N.Y. App. Div. LEXIS 973
Speaking Engagements
Speaker, "Litigating Police & Prison Abuse Cases," 4-Part Series, Phillips Lytle and Minority Bar of Western New York, October & November 2021
Guest Speaker, "Engineering Impact on Society," University at Buffalo, School of Engineering and Applied Sciences, February 2017, April 2018, March 2019, March 2020
Moderator, "Border Improvements Briefing, Workshops & Networking with 50+ U.S. & Canadian Border Officials," "Can-Am Border Improvements Leadership Briefing," International Trade Day, November 2019
Moderator, "Can-Am Border Improvements Leadership Briefing," "Border Improvements Briefing, Workshops & Networking with 50+ U.S. & Canadian Border Officials," International Trade Day, November 2018
Moderator, "How Will Education Supply Meet Business Demand?" Buffalo Business First, State of the Region Seminar, September 2018
Moderator, "From JCOPE to #MeToo: Helping Municipalities Stay Ahead of Today's Changing Environment," Phillips Lytle Seminar, August 2018
Panelist, "Class Action Settlements: Hot Topics in 2016 and Beyond," The Knowledge Group Webcast, October 2016
Activities & Professional Associations
Present Activities
Buffalo and Fort Erie Public Bridge Authority

Board of Directors, Chair, 2018, 2020, 2022
Board of Directors, Vice Chair, 2017, 2019, 2021

Daemen University Community Advisory Board, Member
FBI Community Partnership Program, Citizens Academy, Member, 2000
New York State Commission on Judicial Nomination
New York State Continuing Legal Education (CLE), Board of Directors, 2016-2019
New York State's Fourth Department Judicial Screening Committee
Roswell Park Cancer Institute, Board Member, 2008-Present

Business Development Committee
Chairs Committee
Corporate Compliance Committee
Finance Committee
IT Committee
Legal Committee
Technology Transfer Committee

State University of New York at Buffalo Law School

Alumni Association, Member and President, 1999-2000
Dean's Advisory Council, Fall 1999-Present

Suneel's Light Foundation, Board Member
United States District Court for the Western District of New York, Mediator Panel, Member
Past Activities
Bison Hockey Association, Former Board Chair
Buffalo Citizens Academy, Board Member and Counsel
Cleveland Hill Education Foundation, Former Board Member
Gyro Club of Buffalo, Inc., Past President
OmniSeq, Board of Directors, 2015-2020
One Hundred Club of Buffalo, Former Member
State University of New York at Buffalo Engineering School

Dean's Advisory Council Former Chair, Former Member

Suneel's Light Foundation, Vice President
Tau Beta Pi, New York Nu Chapter, Past President
Volunteer Lawyers Project, Board Member
Professional Associations
American Bar Association

Section of Dispute Resolution
Litigation Section

Bar Association of Erie County
Commission on Independent Colleges and Universities (CICU)
The Historical Society of the Courts of the State of New York
Litigation Counsel of America™

Trial Law Institute, Member
Diversity Law Institute, Member
Advocate, Order of Certus

National Association of College and University Attorneys
New York State Bar Association, Sustaining Member

Commercial and Federal Litigation Section
Dispute Resolution Section
Torts, Insurance and Compensation Law Section
Court Structure and Operations Committee

UB Law Alumni Association
Western District of New York, Committee to Revise Federal Court Local Rules – 2000