Passionate, intelligent and effective business attorney with a broad based practice.
Kevin focuses his practice in the areas of labor and employment law and litigation; wage and hour law and litigation; class and collective actions; commercial litigation; and corporate law.
He provides counsel and strongly advocates on behalf of clients, including public- and private-sector companies and other entities such as universities, hospitals, manufacturers, law firms, accounting firms, advertising agencies, retail companies, cannabis companies, sports organizations, auto dealerships, hospitality companies, financial institutions, not-for-profits, municipalities, advertising agencies, legislative bodies, business processing outsourcing companies, politicians and executives.
Kevin's practice includes assisting clients with compliance with labor and employment law; compliance with wage and hour law; employment and consulting agreements; employment hiring; discipline and terminations; reductions in force; employee leave and accommodation issues; employee personnel policies and practices; non-compete agreements and other restrictive covenants; unfair competition; severance agreements; employment discrimination; labor arbitrations; unfair labor practices; collective bargaining; workplace and governmental investigations; employee and executive training; corporate governance; entity formations; mergers and acquisitions; shareholder disputes; general commercial contracts; and developing legal compliance programs.
Additionally, Kevin regularly represents clients as lead counsel in hearings, trials, appeals and arbitrations before state and federal courts, administrative bodies and arbitration forums throughout the United States.
Kevin is also a frequent lecturer on labor and employment and other business-related topics.
Honors & Awards
Listed in Chambers USA: America's Leading Lawyers for Business, 2023
American Bar Foundation, Fellow
The Daily Record and Rochester Business Journal, Legal Excellence Award, Leaders in Law, 2022
City & State New York, State Labor Power 100 List, 2021-2023
The Daily Record

Power 20 List for Labor & Employment Law, 2022-2023
Power 50 List – Law, 2021-2022

Rochester Business Journal

Power 30 List – Law, 2021
Power 50 List – Law, 2022
Power 100 List, 2021 – 2023

Named Upstate New York Super Lawyers® Rising Star, 2014-2021
Erie County Bar Association Volunteer Lawyers Project, Inc., 2013 Pro Bono Award for work on the Immigration Project
Up & Coming Attorney, The Daily Record, 2011
Honoree of the New York State Bar Association Empire State Counsel® Program for Pro Bono Work, 2010-2012, 2014
The Edith & David Goldstein Award for Debtor-Creditor and Bankruptcy Law
Awards & Certifications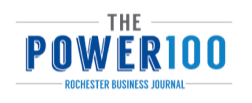 Education & Admissions
Education
State University of New York at Buffalo Law School, J.D., 2006
Université Robert Schuman, Strasbourg School of Law, France, Comparative Law, 2005
Cornell University, B.S., Industrial and Labor Relations, 2003
Admitted to Practice
New York
U.S. District Court, Eastern District of New York
U.S. District Court, Northern District of New York
U.S. District Court, Southern District of New York
U.S. District Court, Western District of New York
U.S. Bankruptcy Court, Western District of New York
U.S. Court of Appeals, Second Circuit
U.S. Supreme Court
Experience
Defended financial institution and governmental agency in national wage and hour class/collective action relating to alleged unpaid minimum wage/overtime for loan officers. Resulted in favorable resolution for clients.
Defended international business process outsourcing company with over 30,000 employees in national wage and hour class/collective action. Successfully limited putative class of thousands of employees to five individuals.
Defended franchisor and 50 franchises in wage and hour class/collective action relating to alleged unpaid minimum wage/overtime, failure to reimburse and deficiencies in records and employee notices. Resulted in favorable resolution for clients.
Prevailed at trial representing car dealership against two former employees who alleged whistleblowing and retaliation under MAP-21.
Defended hospital/university in class grievance alleging method of compensation violated collective bargaining agreement. Arbitration resulted in denial of class grievance in its entirety.
Represented large hospital/university in multiple unit clarification petitions before National Labor Relations Board (NLRB), where union was attempting to "clarify" bargaining unit to include numerous non-bargaining unit members at employer's main location and outside locations. Union's petitions were dismissed in their entirety.

 

Prevailed at trial in gaining asylum in the United States for a politically persecuted and physically maimed Zimbabwean surgeon.
Prevailed on summary judgment in numerous cases on behalf of many clients.
Successfully represented numerous local, regional, national and international employers before the New York State Division of Human Rights, Equal Employment Opportunity Commission (EEOC), New York State Department of Labor, NLRB, and New York State Attorney General's office. Resulted in success in numerous trials, findings of no probable cause and terminations of governmental investigations.
Represented largest staging company in North America against multiple former employees who engaged in violations of restrictive covenants, breach of their fiduciary duties and theft of confidential information and trade secrets.
Represented company and individual defendants against class action claims of alleged breach of fiduciary duties under ERISA.
Represented financial institution in litigation against former president for breach of fiduciary duties and unjust enrichment, resulting in significant recovery.
Represented company against multiple former employees who started competing enterprise while still employed, in breach of their fiduciary duties and by improper use of company confidential information and trade secrets.
Speaking Engagements
Presenter, "Protection from Disloyal Employees," Phillips Lytle Labor & Employment Law Seminar, October 2022
Panelist, "The Use of Volunteers, Interns, Independent Contractors and Employees," Labor and Employment Law Webinar, Rochester Business Journal, February 2022
Presenter, "Leaves Under the COVID-19 Era," Phillips Lytle Labor & Employment Law Seminar, October 2021
Panelist, "Labor and Employment Law," Rochester Business Journal Webinar Series, July 2021
Panelist, "How Employers Have Successfully Adapted to COVID-19 and How They Are Planning for the Future," Rochester Business Journal State of the Region Webinar, March 2021
Panelist, "B2B Panel: Vaccination Guidance for Employers and NY Paid Sick Leave," Rochester Rotary Club, February 2021
Presenter, "COVID-19 Comeback Series: What Every Employer Needs to Know in the New Reality," COVID-19 Comeback Series, Phillips Lytle Labor & Employment Webinar, August 2020
Presenter, "COVID-19: Federal and New York State Leave Laws and Related Employment Issues," Phillips Lytle Labor & Employment Webinar, April 2020
Presenter, "COVID-19: Federal and New York Labor and Employment Laws," Phillips Lytle Labor & Employment Webinar, April 2020
Speaker, "Marijuana in the Workplace," Phillips Lytle Labor & Employment Legal Updates, December 2019
Presenter, "Recent Changes at NLRB," Rochester Chamber of Commerce Friday HR Briefing, June 2018
Presenter, "NLRB Updates," Phillips Lytle Labor & Employment Law Seminar, April 2018
Presenter, "The Bermuda Rectangle of Employee Leaves: The Interaction Between FMLA, ADA, Workers' Compensation, and New York Paid Family Leave," Phillips Lytle Labor & Employment Law Seminar, June 2017
Co-Presenter, "The Bermuda Rectangle of Employee Leaves: The Interaction Between FMLA, ADA, Workers' Compensation, and New York Paid Family Leave," Phillips Lytle Labor & Employment Law Seminar, April 2017
Speaker, "Defending An Employment Discrimination Complaint Before An Administrative Agency," Monroe County Bar Association Center for Education Event, March 2017
Presenter, "Conducting Background Checks and Drug Testing Workforce Lawfully," Phillips Lytle Labor & Employment Law Seminar, June 2016
Presenter, "Drug Testing Your Workforce Lawfully," Rochester Chamber of Commerce Friday HR Briefing, June 2016
Speaker, "Top Trending Issues in Wage and Hour Law," Rochester Business Alliance Business Briefing, April 2015
Presenter, "Top Trending Issues in Wage and Hour Law," Phillips Lytle Labor & Employment Law Seminar, March 2015
Activities & Professional Associations
Present Activities
Cornell Club of Rochester
Michael J. Wilson Foundation, Board of Directors
Rochester Rotary Club
Past Activities
Rochester Hearing & Speech Center, Board of Directors
Buffalo Office of United States Senator Charles E. Schumer, Legal Intern
New York State Division of Human Rights, Legal Intern
Legal Aid Society of Rochester, NY, Legal Intern
Buffalo City Court, Judicial Clerk
Philip C. Jessup International Law Moot Court, Board Member
Professional Associations
American Bar Association

Labor and Employment Law Section
Litigation Section

Monroe County Bar Association
New York State Bar Association

Labor and Employment Law Section
Trial Lawyers Section

Greater Rochester Chamber of Commerce
Society for Human Resource Management